Report identifies Facelift and Neck lift as the Most Popular Cosmetic Surgeries in the US
Facial rejuvenation treatments are among the most requested cosmetic surgical procedures in the U.S., according to a recent Insider report. This is probably because the effects of aging become visible first on the face. Facial aging occurs due to skin changes and changes in the deeper soft tissues of the face. Natural aging, skin type, gravity, sun exposure and other environmental aspects, facial movement, and routine skin care are the many factors that cause folds, wrinkles, lines and creases to form on the face and neck area. Fortunately, a facelift in NYC can address most of these concerns.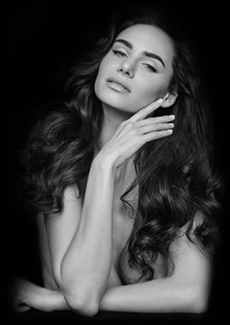 Facelift and neck lift surgery can dramatically rejuvenate your appearance. These treatments can result in a firmer neck, defined jaw line, and a more youthful facial appearance. It can be difficult to know exactly which procedure will give you the best results, especially when it comes to your face. If you are considering a facelift or neck lift, you need to be aware about what these procedures can achieve as both serve different aesthetic concerns.
Facelift surgery can address mid-face sagging, creases below the lower eyelids, creases along the nose extending to the corner of the mouth, facial fat, jowls and double chin. In established NYC plastic surgery practices, patients can choose between surgical and minimally invasive facelifts based on their needs. Conventional facelifts involve the use of various surgical techniques to improve the visible signs of aging in the face and neck. Surgery involves incisions, which are closed with sutures or skin adhesives. Minimally invasive facelift procedures use extremely small incisions, usually placed subtly behind the ears and under the chin. Modern minimally-invasive techniques are less intimidating for patients and can provide very natural-looking results when performed by a skilled plastic surgeon.
According to the American Society of Plastic Surgeons (ASPS), facelifts are one of the most popular procedures in the US. Up to 125,697 facelifts were performed in the US in 2017, with 96,438 standard facelifts and 29,259 mini facelifts. The short scar face lift or mini facelift involves only a short incision below and behind the ear and improves the lower portion of the face. Younger patients with mild to moderate skin laxity are ideal candidates for this procedure.
A double chin and sagging skin around the neck can make you look older. A neck lift using latest minimally invasive techniques can define the jaw line, reshape the face, correct many other neck anomalies, and result in a more youthful, well-defined neck.
Insider reports that 53,028 neck lifts were performed in the US in 2017. Candidates for the surgery are typically individuals who want to tighten the skin around their neck or eliminate jowls but are usually not ready for a full facelift. Based on the extent of laxity and correction required, expert surgeons will determine the appropriate neck lift approach. The neck lift options are:
Cervicoplasty: removes excess skin from the neck area
Platysmaplasty: tightens vertical neck bands and muscles
Liposuction: removes excess fat deposits in neck and tightens the skin
Botox injections: addresses the horizontal lines or bands on the neck
A new breakthrough facial contouring procedure called EmbraceRF is now available in leading NYC plastic surgery practices. Invented by an expert NYC plastic surgeon, the procedure allows for precise sculpting of the lower face and neck. This scarless facial contouring solution introduces the concept of subnormal adipose remodeling of the face by combining two proprietary InMode technologies: radiofrequency-assisted FaceTite and Morpheus8. It allows the physician to balance the amount of fat removed, molded, and retained and is ideal for patients in the treatment gap category – those who do not have bad enough skin for a facelift and good enough skin elasticity for liposuction.
If you are considering for any of facelift or neck lift in NYC, choose an AAASF-accredited plastic surgery practice that has plastic surgeons who are well-trained and experienced in performing these procedures. Leading practices also offer non-invasive facial rejuvenation options such as laser lift, Kybella and CoolSculpting.
The post Report identifies Facelift and Neck lift as the Most Popular Cosmetic Surgeries in the US appeared first on bodySCULPT Blogs.