Is it Possible to have Multiple Cosmetic Procedures at the Same Time?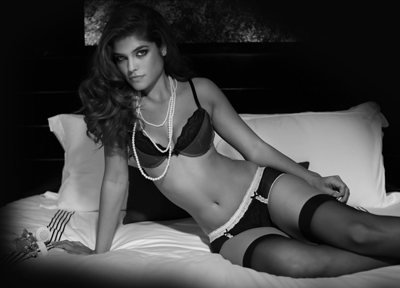 According to the American Society of Plastic Surgeons (ASPS), up to 17.5 million surgical and minimally-invasive cosmetic procedures were performed in the U.S. in 2017 – a 2 percent increase over 2016. Body contouring in NYC includes a wide range of treatments to address different aesthetic concerns. According to NYC plastic surgeons, one common question potential patients ask is "Can I have multiple procedures at the same time?"
The answer is "yes", multiple cosmetic surgeries can be performed at the same time. In fact, the number of patients having more than cosmetic procedure has increased in recent times. The 2017 ASPS report reveals that patients having multiple procedures at the same time are up 4%.
The main benefits of combining cosmetic procedures include:
Avoids the need for multiple consultations with the plastic surgeon
Only one surgery in a single sitting
Combines recovery time – no need for extra time off work
Get back to routine faster
Lower expenses (as it requires a single anesthetist, one consultation, etc)
Improved overall appearance
However, patient safety is the prime consideration. According to Philip Haeck, MD, former chairman of the American Society of Plastic Surgeons' Patient Safety Committee, "Combining a few minor procedures is certainly safe when there's a time limit that's appropriate on anaesthesia, when the patient is a healthy candidate, and when there is the correct decision on which procedures to combine."
Other considerations that go into determining the possibility of having multiple cosmetic surgeries at same time include:
the patient's overall health
the areas where the procedures are to be performed
the surgeon's qualifications and experience
the length of time the patient would need to be under anesthesia
In terms of body sculpting, the most popular combination procedures are:
Mommy makeover (tummy tuck, liposuction, breast lift and breast augmentation)
Breast augmentation and breast lift
Thigh liposuction and thigh lift
Face and neck lift
Liposuction and arm Lift
One body contouring option that has become increasingly popular over the years is the mommy makeover, which is intended to help mothers restore their pre-pregnancy body. This treatment is a blend of cosmetic procedures designed to make mothers feel comfortable with their bodies again and regain their self-confidence. This combo treatment is designed to resolve several postpartum changes such as loss of breast volume, breast sag and loose skin, excess skin in the abdominal area, stubborn deposits of fat in various areas, stretch marks, and wrinkles. The treatments typically included in this package are: tummy tuck, liposuction, breast lift and breast augmentation. With the advanced techniques and technologies these procedures can improve all areas of the body affected by pregnancy with minimal scarring, minimal discomfort and short downtime.
Similarly, breast augmentation and breast lift can be effectively combined. Breast augmentation in NYC (with implants) is the right option to increase volume but it may not be appropriate to address excessive sagging. In such cases, the plastic surgeon may recommend augmentation along with a breast lift. A breast lift can resolve droopiness due to aging or childbirth and provide a more youthful bustline.
When it comes to combining a brazilian butt lift and breast lift, some surgeons recommend staging the procedures as recovery from a combination treatment could pose difficulties. But there are expert NYC surgeons who can successfully combine a Brazilian butt lift with a breast lift.
Each patient is unique, and so multiple aesthetic procedures will naturally have different outcomes on their bodies. Moreover, there are certain cosmetic surgical procedures that cannot be done simultaneously.
If you are considering body contouring in NYC and want to have more than one procedure at the same time, choose an AAAASF-accredited plastic surgery practice with expert surgeons. A good surgeon will evaluate your goals, anatomical considerations, and health status and guide you in taking the right decision.
The post Is it Possible to have Multiple Cosmetic Procedures at the Same Time? appeared first on bodySCULPT Blogs.