Is it Normal to Experience Late Onset Nerve Pain after CoolSculpting?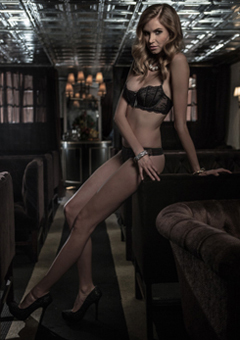 Unwanted fat buildup is a major aesthetic concern that many men and women face and one which is very hard to address with even rigorous exercise and diet. In such cases, liposuction surgery is a good option. However, many people do not want to go under the knife and prefer non-surgical procedures. CoolSculpting in NYC is one of the most popular noninvasive body contouring options available today. However, a patient who had the procedure expressed concerns on the Realself Forum about the risks of late onset nerve pain after the CoolSculpting treatment.
CoolSculpting is an FDA-approved technique based on cryolipolysis to freeze and destroy unwanted fat cells. This innovative technique is performed using a handheld device, involves no incisions, suction or needles, and can provide great results for the right candidate. Patients remain awake and comfortable during the treatment, which is fast and provides long-lasting results. The only sensations that patients experience during the treatment are intense cold and sensations of tugging and pinching in the treatment area due to the vacuum pressure. These effects are temporary and subside soon.
The treatment involves applying the CoolSculpting applicator to whichever part of the body you want to lose fat from. This patient had three applicators placed on the abdomen and reports being "bruised, swollen and tender" two days after the treatment, but without any tingling or numbness. The patient has heard that about ten percent patients experience late onset nerve pain, but that this is not correlated to body type or early symptoms. The question is if CoolSculpting does cause nerve pain.
Expert plastic surgeons confirm that some sort of swelling and bruising is normal after CoolSculpting. They also point out that some patients may develop a type of deep onset pain after the treatment which can last for 1-3 months. This does not happen often. However, if it does, it is usually felt after one week of treatment and can be quite severe at times. The only thing recommended for late onset nerve pain is over-the-counter nonsteroidal anti-inflammatory medication. Neurontin is a non-opiate medication that provides effective relief for nerve pain. However, an expert surgeon says that medications can take a couple weeks and sometimes months to improve the condition.
Some surgeons say that late onset nerve pain is more commonly indicated with the older applicators. According to them, there is decrease in this condition with second generation applicators.
CoolSculpting in NYC is performed safely and effectively by plastic surgeons with extensive in the procedure. If late onset pains specially nerve pain occurs during the CoolSculpting recovery phase, the best option is to consult with the doctor who performed the procedure.
The post Is it Normal to Experience Late Onset Nerve Pain after CoolSculpting? appeared first on bodySCULPT Blogs.