How Propel Orthodontics Enhances Your Invisalign Treatment
Straightening teeth can be such a hassle. Wearing
traditional braces can be such a difficult experience that they may just make
you avoid orthodontics altogether. However, there is an alternative out there
you'll want to consider.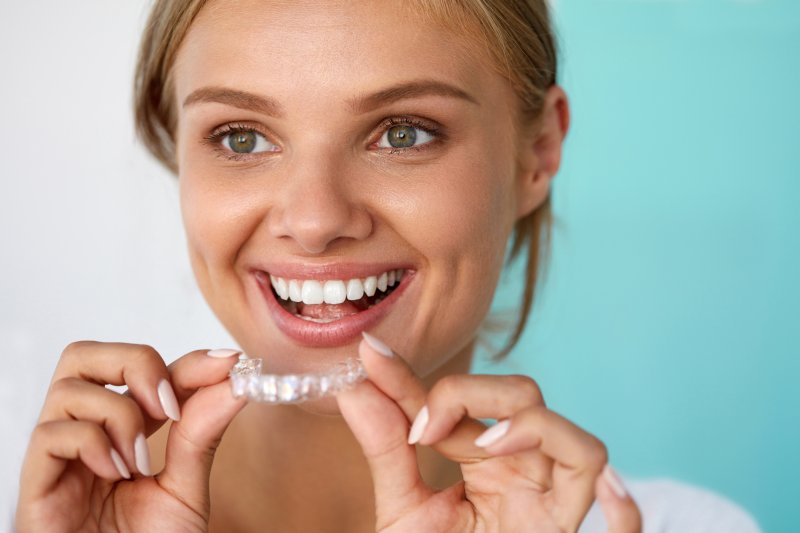 Invisalign makes the process of straightening teeth and
fixing uneven bites easier, faster and without metal hardware. But what can you
do to make treatment even faster? With the help of Propel Orthodontics of
course! With these revolutionary orthodontic enhancers, you can cut the amount
of time necessary to undergo orthodontic
treatment, even more so compared to what Invisalign promotes!
What is Invisalign?
Invisalign is a cosmetic treatment designed to help individuals
shift teeth without the use of metal brackets or wires. If the dentist
determines you're eligible for Invisalign, they'll begin by taking impressions
of your smile, sending those molds to an offsite Invisalign lab, and from these
molds create a series of aligners. Each pair is designed to represent a
different stage of your treatment. After wearing each pair in the set for a specific
period of time, your teeth, whether crooked, crowded or misaligned, will be
looking straighter than ever!
Invisalign takes about 6 to 12 months to complete on
average, but enhancements from Propel can reduce that treatment time even
further.
What is Propel Orthodontics?
Propel Orthodontics is a system that uses specific devices
to reduce the time needed for Invisalign's completion. Unfortunately, improper
or loose-fitting aligners can delay treatment time and even require people to
go back a pair of aligners just to get back on track. With the VPro5 device, you
can remove this issue from your Invisalign treatment entirely. After wearing
your aligners, simply bite down on the Propel device while it vibrates. After
biting down for about five minutes, you'll be able to confirm that your
aligners are fully fitted and achieving maximum efficiency!
Of course, Propel also includes devices like The
Excellerator. This device is designed to create manual osteoperforations, also
known as dental dimples, to dramatically decrease the length of treatment time.
By temporarily weakening your jawbone in this way, bones are much more capable
of shifting. Don't worry, your jaw will be completely numb throughout the
process, so there's very little risk of feeling any discomfort as the dentist
performs the treatment.
What are the Benefits of Propel?
When it comes to using Invisalign in tandem with Propel,
there are numerous benefits to consider.
When choosing Invisalign, you can:
Shift teeth without metal hardware or countless
dental visits
Maintain your appearance, whether you're a
teenager or a working professional
Eat and drink what you want (the aligners are
removable)
Keep your current brushing and flossing habits
When choosing Propel Orthodontics, you can expect:
Shorter treatment times
Comfortable and reliable treatments
The same results
Customizable treatments depending on your needs
Why settle for traditional Invisalign treatment when there
are ways to get the same result but faster? Schedule an appointment today to
get started!
About Generations Dental Care
The dentists at Generations Dental Care
are always expanding their dental knowledge and continuing their education. This
allows patients to be aware and stay on the cutting edge of dental treatments,
technologies and techniques, like Propel and Invisalign. To learn more about the
process, you can contact them through their website.
The post How Propel Orthodontics Enhances Your Invisalign Treatment appeared first on Generations Dental Blog.