Favorite alert! Our best gut-friendly recipes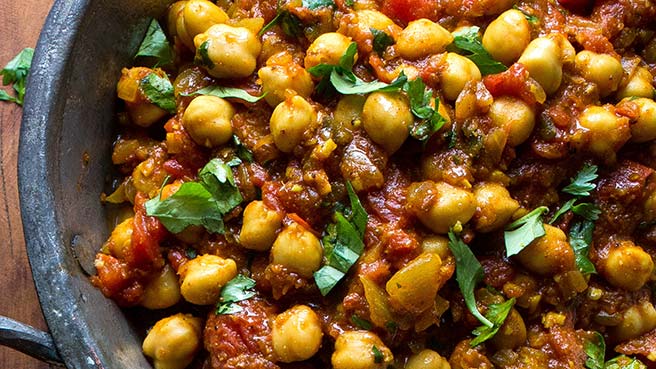 We love food. Fall foods, holiday classics, summer menus, you name it. Food is the one things that brings us all together, and yet another thing that can make or break your gut. We've shared a lot of recipes over the years, all that come together in a pinch with simple, fresh ingredients without the fuss. But the bottom line is getting healthier digestion; after all, food is either your medicine or your poison.
Here's a few of our favorite recipes from over the years.
With a recipe like this, you can add any veggies you have. Zucchini and squash would make it a fall favorite. And if there's something you don't have, just leave it out.
2 tablespoons olive oil, plus extra for drizzling
1 medium onion, chopped
2 carrots, peeled and chopped
2 celery stalks, chopped
2 garlic cloves, chopped
Salt and freshly ground black pepper
1 (14 1/2-ounce) can diced tomatoes
1 pound lentils (approximately 1 1/4 cups)
11 cups low-salt chicken broth
4 to 6 fresh thyme sprigs
2/3 cup dried elbow pasta
1 cup shredded Parmesan
This recipe calls for heavy whipping cream, but you could cut back the calories by using a lighter milk.
2 tablespoons sweet cream butter
2 onions, peeled and chopped
6 cups chicken broth
2 pounds carrots, peeled and sliced
2 tablespoons grated fresh ginger
1 cup whipping cream
Salt and white pepper
Sour cream
Parsley sprigs, for garnish
This cruciferous veggie has a pungent smell but even more potent digestive benefits. The high fiber and vitamin C content also works as an immune system helper.
4-5 pounds of broccoli (about 8 cups of florets)
4 garlic cloves, peeled and thinly sliced
3 Tbsp of pine nuts, toasted
⅓ cup of parmesan cheese
2 Tbsp chopped basil (about 12 leaves)
2 tsp grated lemon zest
2 Tbsp lemon juice
Olive oil, salt, pepper
This salad uses the technique of "salt wilting" – mixing raw sprouts with salt to soften them – to make this salad full of great textures and flavors. Combine that with tangy goat cheese, toasted hazelnuts and a tangy vinaigrette, and this will become a favorite around your house.
1 3/4 Brussels sprouts, sliced thinly
2 tsp salt
1 tangerine
1/2 shallot
1 tsp Dijon mustard
2 tbsp white wine vinegar
6 tbsp extra-virgin olive oil
Black pepper
3/4 cup skin-on hazelnuts
4 oz. fresh crumbled goat cheese
Alcohol has a lot of calories and it can be easy to overdo it. A wine spritzer lets you cut some of that excess and still have a fun fizzy drink to sip on.
1⁄2 cup ice cube
6 – 8 ounces of your favorite blush wine
a maraschino cherry and juice
6 -8 ounces carbonated lemon-lime beverage